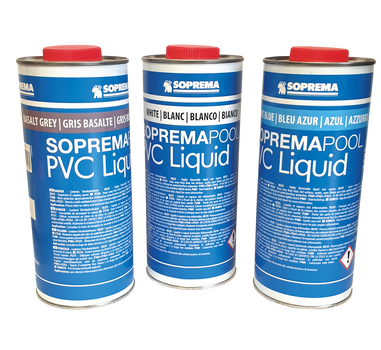 SOPREMAPOOL PVC LIQUID
Liquid PVC for optimum cold sealing of welds made on membranes reinforced with SOPREMAPOOL.
Description
Polyvinylchloride in tetrahydrofuran (THF). High sealing power for PVC membranes, flammable liquid. Easy to use with the dispenser.

Colours: Transparent, Light Blue, Azure Blue, Sapphire Blue, Dark Blue, Caribbean Green, Natural Green, Wild Musk, Sand, White, Light Grey, Medium Grey, Basalt Grey, Black, Marbella, Bali & Bali XL, Bali Sand, Wood, Sensitive Sand, Sensitive White, Sensitive Grey and Sensitive Black. For complete and updated variants see the SOPREMAPOOL brochure.
Implementation
The product is used for cold sealing the welding done on Sopremapool membranes.
For the welding method, see the instructions contained in the technical documentation for SOPREMAPOOL membranes.
The consumption is around 10 g per metre of welding.


Handling:
Avoid contact with polystyrene.
Do not apply on wet waterproofing membranes.
Follow the instructions and guidelines stated on the label and in the MSDS of the product.
Videos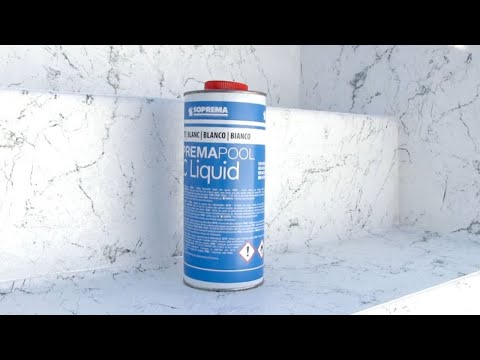 Packaging
1 L pot.
Storage
Store indoors away from UV rays and at a temperature below 35°C.
The storage time in the original sealed container at room temperature is three years.