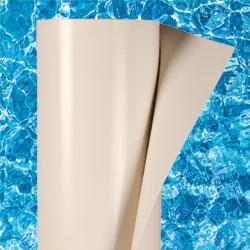 SOPREMAPOOL ONE
SOPREMAPOOL ONE is a PVC-P synthetic membrane for swimming pool reinforced with polyester mesh and nominal thickness 1,5 mm. SOPREMAPOOL ONE is made up of multiple colors, all of them available in a non-slip finish.
Description
THE +
Flexible
Smooth
Varnish impregnation in all 4 layers
Intense and multiple colors
Membranes manufactured by impregnation with high quality raw materials (resins, plasticizers, stabilizers and pigments).
They are made up of 4 layers with different and complementary formulations, introducing between the second and third layers, perfectly centered, a polyester mesh whose function is to reinforce.
This reinforcement provides the membrane with great tensile strength and high dimensional stability.
The exclusive varnish integrated in the 4 layers of all our SOPREMAPOOL membranes, provides excellent durability and resistance to color, chlorine, stains and microorganisms.
Manufactured with varnish inside by cast process according to European standard EN 15836-2 (2010).
Colors:
Light Blue, Azure Blue, Sapphire Blue, Caribbean Green, Natural Green, Sand, White, Light Grey, Medium Grey and Basalt Gray.
Application:
For new or renovation of existing swimming pools.
On any kind of support concrete, cement, steel prefab panels.
On incompatible support (resins, polystyrene panels etc.), provide the positioning of a special Soprema separation geotextile.
The pool water temperature must never exceed 32°C.
Guarantee:
10 years of waterproofing.
Implementation
The welding of
SOPREMAPOOL ONE
must be performed with hot air Leister gun respecting the current installation regulations. Clean and dry membrane edges are essential for successful welding operations.
Cleaning:
Do not use aggressive products to clean SOPREMAPOOL ONE, they may damage the liner and remove the surface decorative finishing.

It is advisable to use a soapy water solution and avoid using abrasive products.

Proper water treatment must be guaranteed for the entire service life of Sopremapool membrane. Check the "Maintenance instructions."
Packaging
Roll of 1.65 x 25 m.
Storage:
The SOPREMAPOOL ONE is delivered in rolls, laid on wood pallets, protected, separated and externally wrapped with polyethylene sheets.
Rolls should be stored horizontally in their original packages, in a dry and temperate area (10-30°C). The rolls must be protected by humidity and atmospheric agents (sun, rain etc.)
Control
SOPREMAPOOL ONE membranes have been manufactured by cast process according to European standard EN 15836-2 (2010).
Associated products