The installation of the SOPREMAPOOL Feeling reinforced membrane in public swimming pools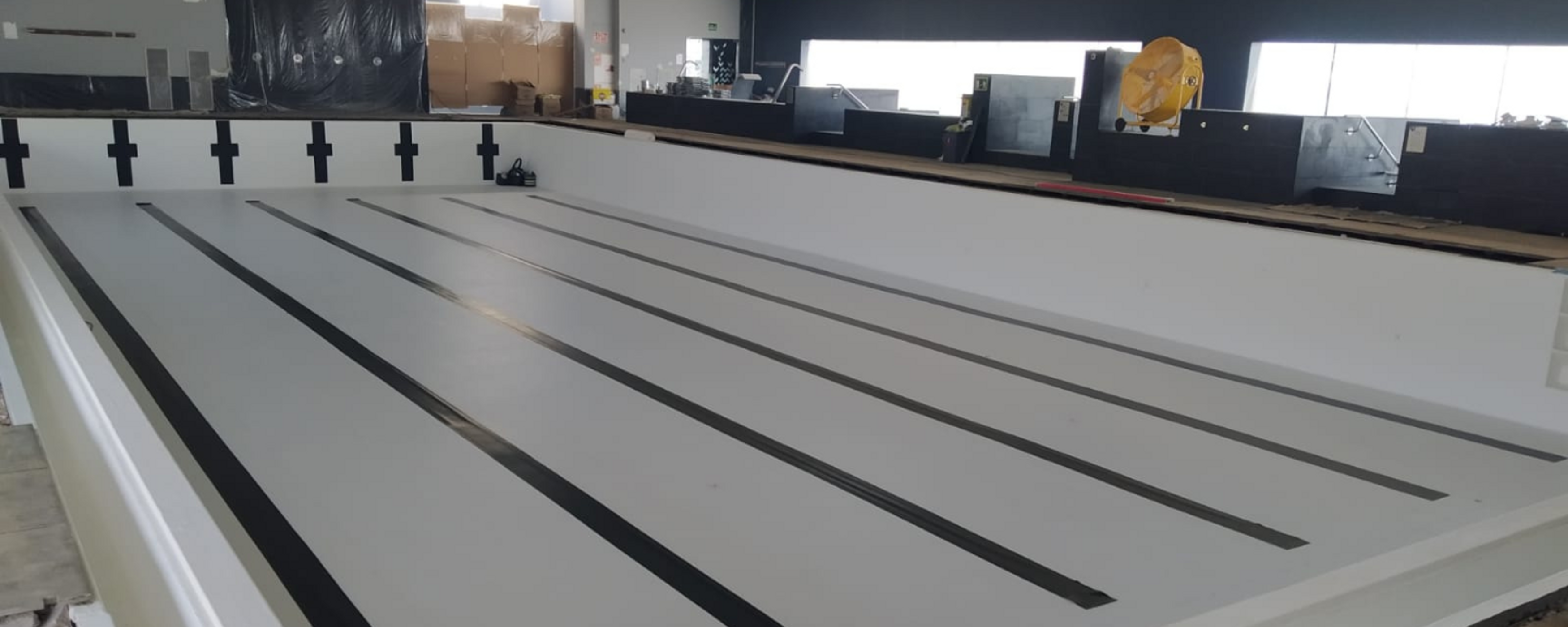 SOPREMAPOOL Feeling is a new range of 1.5 mm thick textured reinforced membranes for waterproofing and lining swimming pools.
It is a range made up of synthetic reinforced PVC membranes manufactured by induction with high quality raw materials (resins, plasticisers, stabilisers and pigments).
The membrane is composed of four layers with different and complementary formulations, introducing reinforcing and perfectly centred polyester mesh between the second and third layers. This reinforcement provides the membrane with great tensile strength and high dimensional stability. Therefore, its composition makes it an optimal material for pool waterproofing as it guarantees perfect pool basin watertightness.
With a wide range of colours and a new embossed texture, SOPREMAPOOL Feeling offers the market an innovative design and brings elegance to the pool.
SOPREMAPOOL Feeling membranes comply with the EN 13451-1 non-slip standard (according to EN 15836-2 annex B) and the DIN 51097:1992 standard (equivalence to degree C of slipperiness) which makes them especially suitable for installation in swimming pools for public use.
The installation of reinforced non-slip membranes in public swimming pools is mandatory to comply with current standards and regulations. The main reason is to guarantee the safety of bathers since it significantly lowers the risk of slipping and falling. SOPREMAPOOL Feeling membrane provides a safe and grippy surface, which means it also improves accessibility for people with reduced mobility thanks to the membrane's stability and non-slip properties.